Note from your tutor:
Hi, I'm Kelly Fridline and I'm so excited you're here and looking to broaden your knowledge of Chief Architect. I know that you may be a little nervous, overwhelmed, and in some cases frustrated, but I'm happy to tell you that you've come to the right place. As an architecturally trained designer who holds a Master of Architecture from Savannah College of Art and Design (SCAD) and almost a decade of professional experience, with 5 years working with Chief Architect, you now have that tutor who's built a course specifically tailored to the Interior Design industry. 
For over three years, I've provided more that 300 hours of one-on-one training to fellow Interior Designers learning Chief Architect and/or Home Designer software. Since then, I've found those key points, tidbits, cheats, and processes that work best for our industry… let alone the path of least resistance for busy designers like you. Unlike some of the other training opportunities, I work directly in the industry on a DAILY basis. I won't be having you edit anything without a solid explanation of how and why you are doing it, which is something I've found isn't the case when training designers who'd taken courses or tutoring elsewhere prior to working with me.
 In addition to my training, I've also been working with Interior Designers as a Virtual Design Assistant, Rendering Artist, and Architectural Design Consultant. I've modeled, rendered, and formatted permit plans for projects as small as a powder room to multi-million dollar custom homes. The breadth of projects and over forty designers I've work with on design projects (not including training) has added to my understanding of the level of detail needed, or not, for you to learn this software efficiently and easily. I'm not saying this won't require you to put in the time, because it will, but I feel comfortable saying that you will greatly benefit from the courses included in this bundle.
I look forward to helping you improve your design presentations by incorporating Chief Architect into company's portfolio. 
Let's get started!!
Courses Included:
Each course provides Interior Designers the ability to advance their Chief Architect skills via lessons specifically tailored to the industry's a graphic and rendering standards, as implemented and further developed by Kelly Fridline Design, LLC.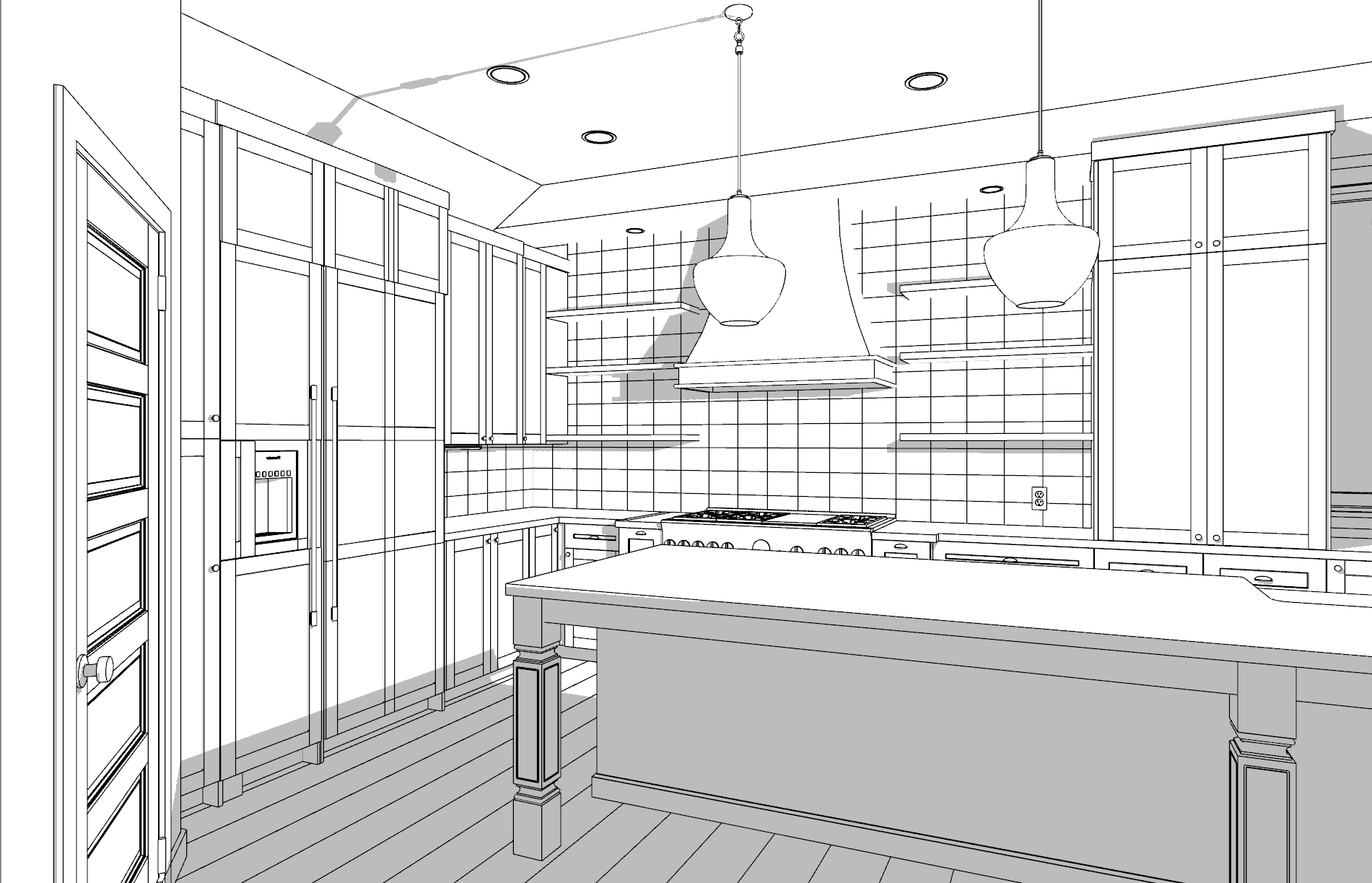 Chief Architect | Getting Started (52 Hours of Content)
Designed to get you up and running with the basics of modeling, detailing, and formatting drawing sheets for design presentations.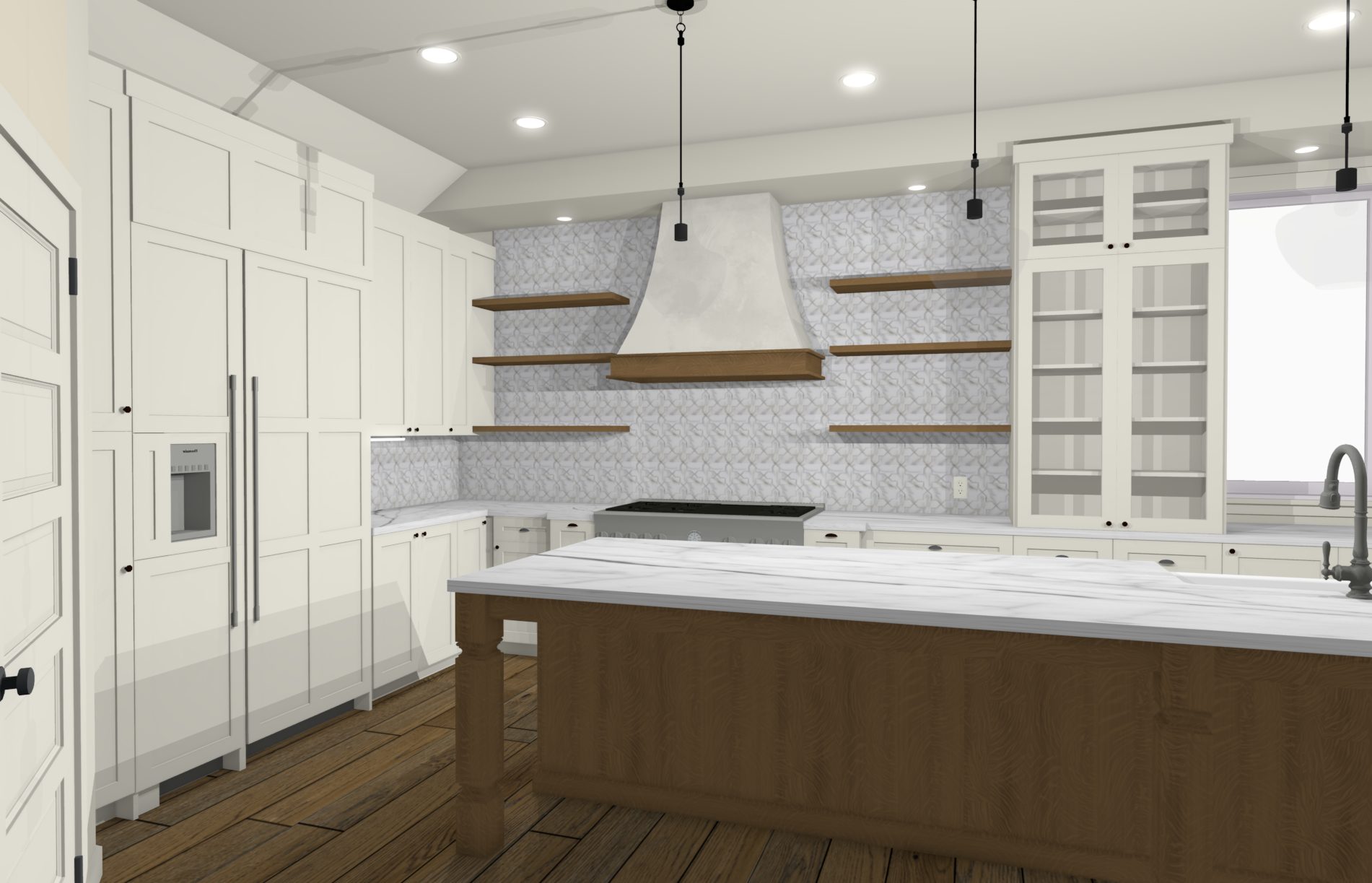 Chief Architect | Building Custom Cabinetry and Millwork
(6.5 Hours of Content)
Tailored to Interior Designers looking to learn how to design, model, and draft custom cabinetry, built-ins, and millwork at a more advanced level beyond the 'Getting Started' course.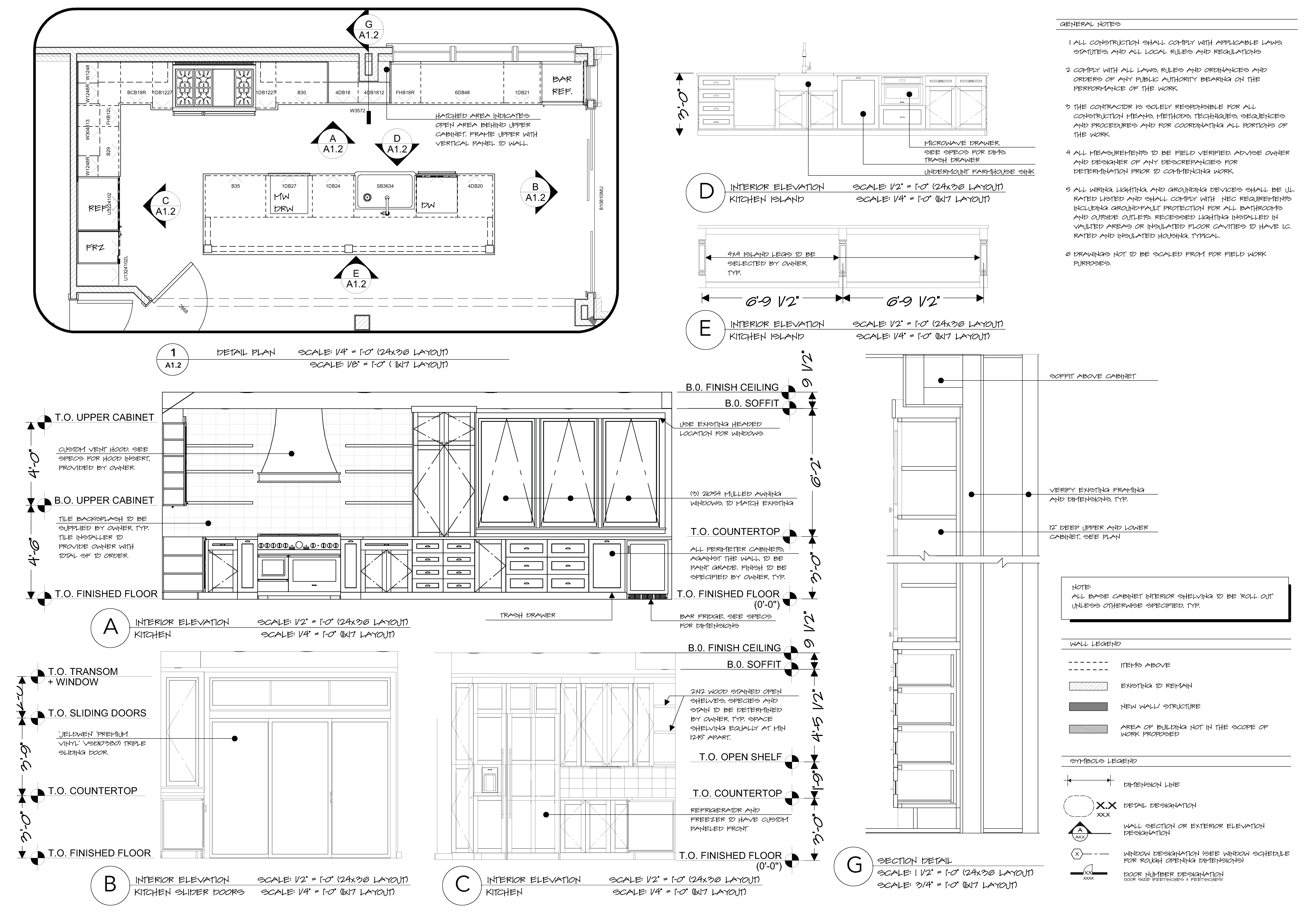 Chief Architect | Formatting Design Documents to Layout
(5.5 Hours of Content)
Learn how to build and format custom title blocks, graphic standards, and drawing sets to Layout files.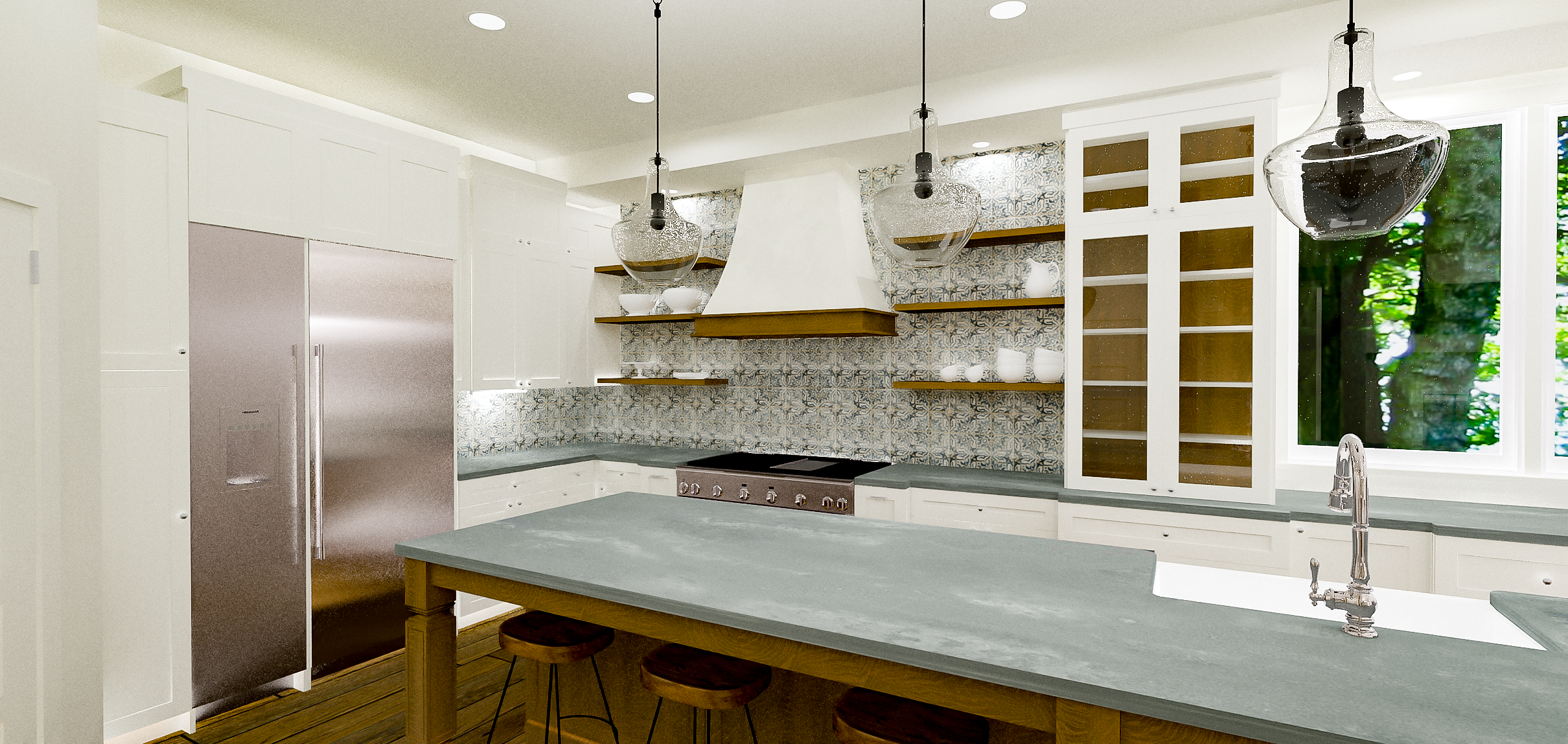 Chief Architect | Ray Tracing and Rendering Techniques for Interior Designers
(.5 Hours of Content)
This course will provide to the final details and settings needed to make beautiful renderings using the built-in Chief Architect processor, Ray Tracing.
BONUS CONTENT
With your Enrollment into our BUNDLES you gain access to Bonus Content:
SKETCHUP PRO for Interior Designers
SKETCHUP FREE for Interior Designers

Testimonial
"I went to school for Interior Design in the 90's and was only taught hand drafting. I left the program before graduation and didn't work in any related industries for the next 15 years. I started my own interior design firm in 2012 and taught myself how to use a few different programs well, but they never gave me the professional presentation quality I needed to be completely fluent with the rest of the trades I worked with. I made due and figured it out, but it was a constant thorn in my side that made me feel terribly, terribly insecure. Last year I purchased Chief Architect and forced myself to learn the software enough that I could start drafting in it, but I never learned how to do a professional drawing set. I reached out to Kelly, hired her to help me and also purchased her class to get into the nitty gritty details of the program. Last week I made my first drawing set for a new reno I'm working on and I cannot tell you how amazing I feel. I have been carrying this imposter syndrome/story of "I'm not good enough" for almost 10 years of business. I am finally FREE. I feel so confident and I feel proud that I finally conquered this pesty insecurity that I have been carrying for so long. I cannot thank you enough Kelly!!!"
Shannon Tate-Giordano
Kelly E. Fridline, Assoc. AIA
Owner of Kelly Fridline Design, LLC
Kelly holds a BFA and M.Arch from Savannah College of Art and Design with experiencing working at several highly regarded firms prior to establishing her own company, Kelly Fridline Design, LLC, in 2017. Since that time, she's established a clientele of Interior Designers, Architects, Contractors, and Home and Business Owners. Specializing in design presentations and architectural consulting, Kelly's built a reputation for her knowledge of Chief Architect, Home Designer, and various design document methodologies and rendering styles synonymous with the interior design industry.
In addition to creating these courses, Kelly provides one-on-one training for Interior Designers needing more attention and/or design consulting.
Kelly currently resides in the Metro-Detroit area with her husband, baby boy, and two dogs. She loves gardening, traveling, and visiting her own family located on the east coast... which means she also loves seafood.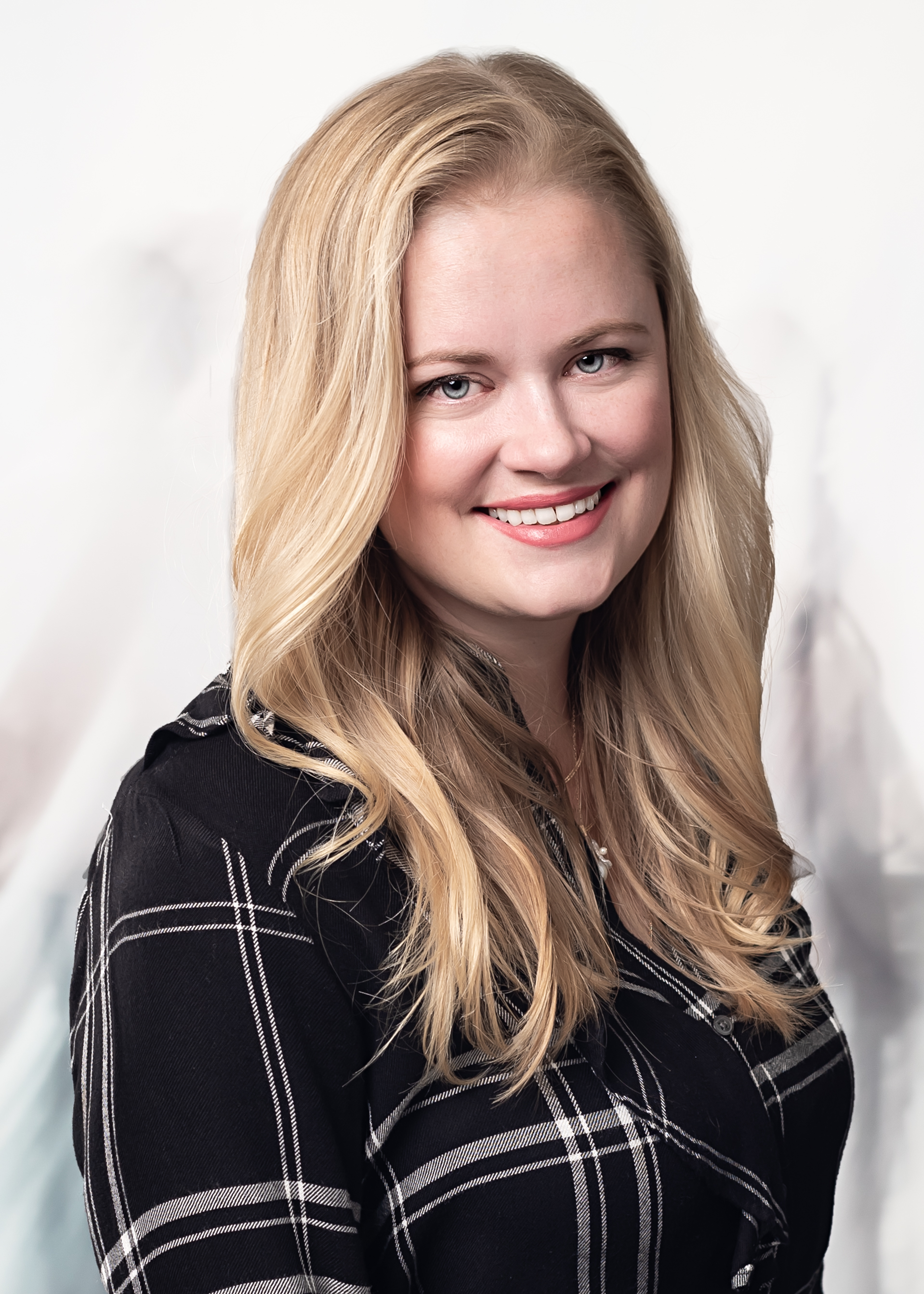 Testimonial


"I will highly recommend taking [the Chief Architect for Interior Designers] course. I was using chief for three years now but had loose ends. After this course, it's a game changer for me."



*PRIOR PURCHASING MAKE SURE YOUR COMPUTER MEETS THE RECOMMENDED MINIMUM REQUIREMENTS (PREFERABLY BETTER) BY CHIEF ARCHITECT. THE MOST RECENT VERSION (EXCLUDING BETA VERSIONS) OF THE SOFTWARE WILL BE USED, SO TO GET THE MOST OUT OF THIS courses ITS BEST THAT YOU'VE UPGRADED PRIOR TO STARTING. IF YOU ARE UNSURE IF YOUR COMPUTER MEETS THESE SPECIFICATIONS, YOU CAN PURCHASE AND SCHEDULE A DISCOVERY CALL WITH KELLY via www.kellyfridlindesign.com. 
KELLY FRIDLINE DESIGN, LLC WILL NOT BE HELD ACCOUNTABLE FOR INSUFFICIENT HARDWARE OR INTERNET TO PERFORM THESE SESSIONS AND PROCEDURES.
Looking for something more catered to YOUR project?
I'd love to help you in a 1:1 session! Find my options below for learning 1:1 with me on Your project at a time that works for You!
Also check out www.virtualdesignmentor.com for more learning options!